IO Extension is an extension to the standard inputs and outputs of the DSM control systems.
The device is automatically detected and controlled by the DSM system bus interface.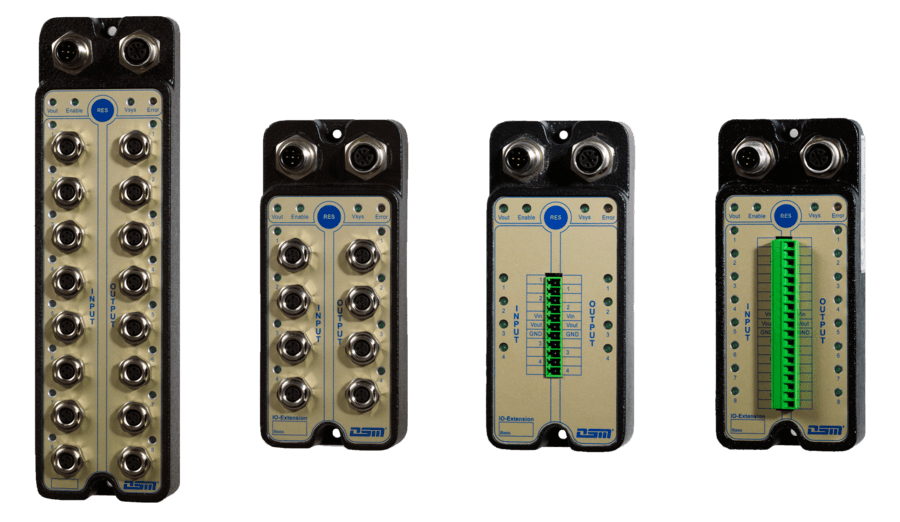 In the sequence programming, the inputs / outputs can be used for any control tasks.
Connection option of up to 16 modules on one control unit.
Features
Stable aluminium housing with fastening bores
Status indicator for inputs / outputs
DSM system bus functional control
Reset button
System bus interfaces input / output
Connection of the I/O level via terminal blocks or circular connectors
Designs
IO Extension 4/4S: 4 inputs, 4 outputs;
I/O connection via terminal blocks
IO Extension 4/4C: 4 inputs, 4 outputs;
I/O connection via circular connectors
IO Extension 8/8S: 8 inputs, 8 outputs;
I/O connection via terminal blocks
IO Extension 8/8C: 8 inputs, 8 outputs;
I/O connection via circular connectors