Hand­ling systems
HST seri­es
Pre­cise, reac­tion-free and extre­me­ly light hand­ling in the ent­i­re works­pace. Absorp­ti­on of all reac­tion for­ces and com­pen­sa­ti­on of the tor­que for safe, simp­le and effort­less assem­bly.
Fixed sequen­ces have to be obser­ved by a lot of app­li­ca­ti­ons of the hand-gui­ded and the semi-auto­ma­ted assem­bly. Equip­ped with an XY(Z) sen­sor sys­tem and inte­gra­ted posi­tio­ning elec­tro­nic, the hand­ling stand extends the func­tio­n­a­li­ty of your tigh­tening sys­tem. The PoSys posi­tio­ning elec­tro­nic moni­tors in con­junc­tion with a hig­her-level con­trol sys­tem that the requi­red sequence is obser­ved.
No screw will be for­got­ten and even com­plex tigh­tening sequen­ces can be spe­ci­fied and moni­to­red. Or you select the cor­re­spon­ding sequence pro­gram on your DSM con­trol sys­tem via the screw position.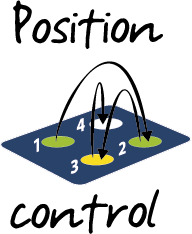 Fill in the inqui­ry form, save it and send it to DSM by e‑mail or
add the saved form to the con­ta­ct form via file upload.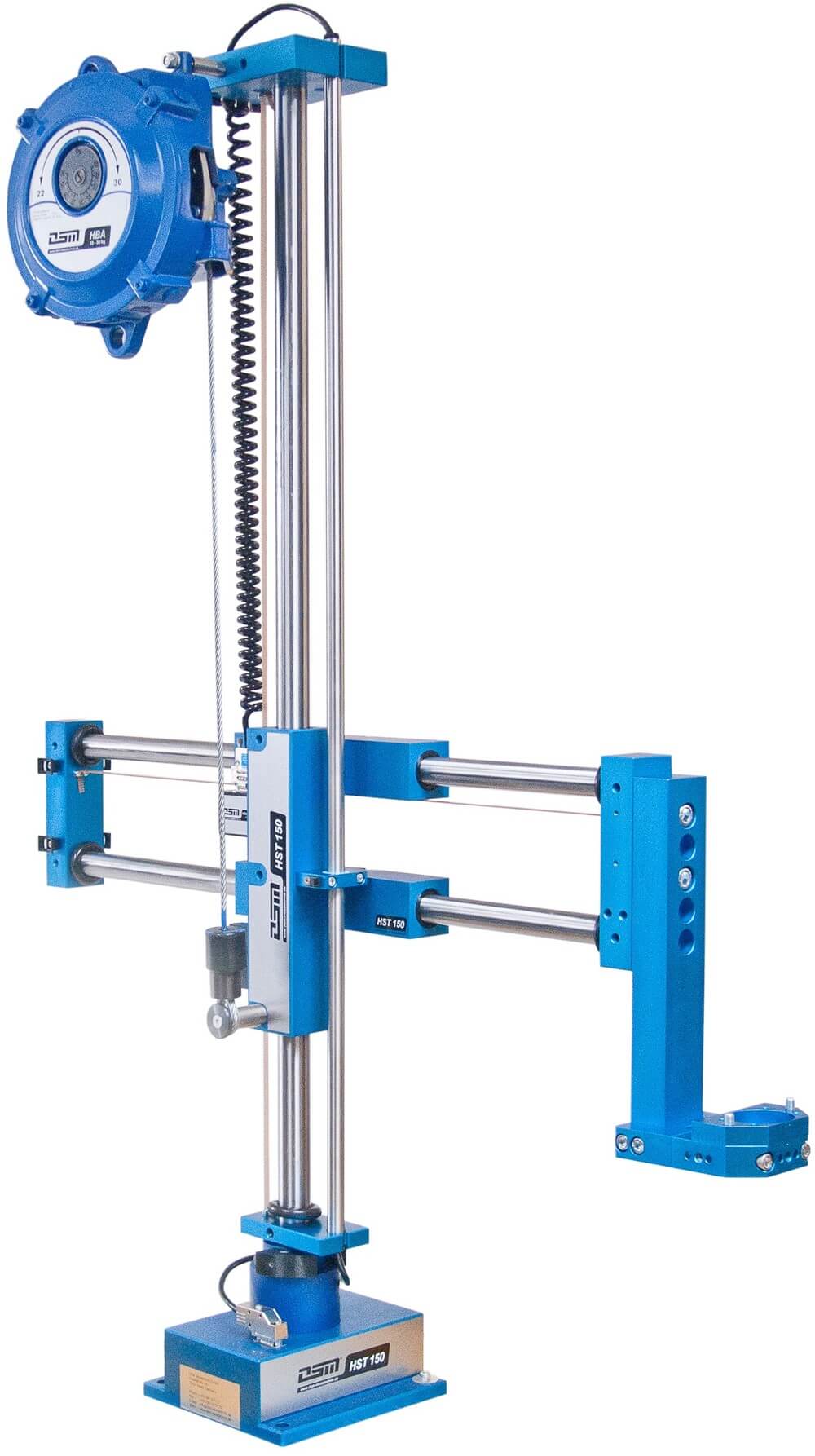 Advan­ced hand­ling – pre­cise, reac­tion-free, clever

Hand­ling stand
HST (without sen­sor system)
HST-XY (with inte­gra­ted posi­ti­on monitoring)
HST-40 | HST-40-XY
Reac­tion tor­que up to max. 40 Nm
Tool weight max. 5 kg
Ver­ti­cal stro­ke (Z) 400 mm, hori­zon­tal stro­ke (Y) 300 mm
HST-150 | HST-150-XY
Reac­tion tor­que up to max. 150 Nm
Tool weight max. 15 kg
Ver­ti­cal stro­ke (Z) 720 mm, hori­zon­tal stro­ke (Y) 450 mm
HST-300 | HST-300-XY
Reac­tion tor­que up to max. 300 Nm
Tool weight max. 30 kg
Ver­ti­cal stro­ke (Z) 850 mm, hori­zon­tal stro­ke (Y) 600 mm
HST-600 | HST-600-XY
Reac­tion tor­que up to max. 600 Nm
Tool weight max. 40 kg
Ver­ti­cal stro­ke (Z) 750 mm, hori­zon­tal stro­ke (Y) 550 mm
Equip­ment options
Balan­cer for counterbalancing
Various hand­le versions
Tool hol­ders
Access­ories
Magne­ti­cal­ly hol­ding device
Cei­ling support
Stro­ke limi­ter for Y‑axis / Z‑axis
Fall pro­tec­tion for hori­zon­tal arm
Retai­ner for the remo­te display